Airport plan aims to build on San Bernardino's logistics growth. Residents are concerned it will come at their expense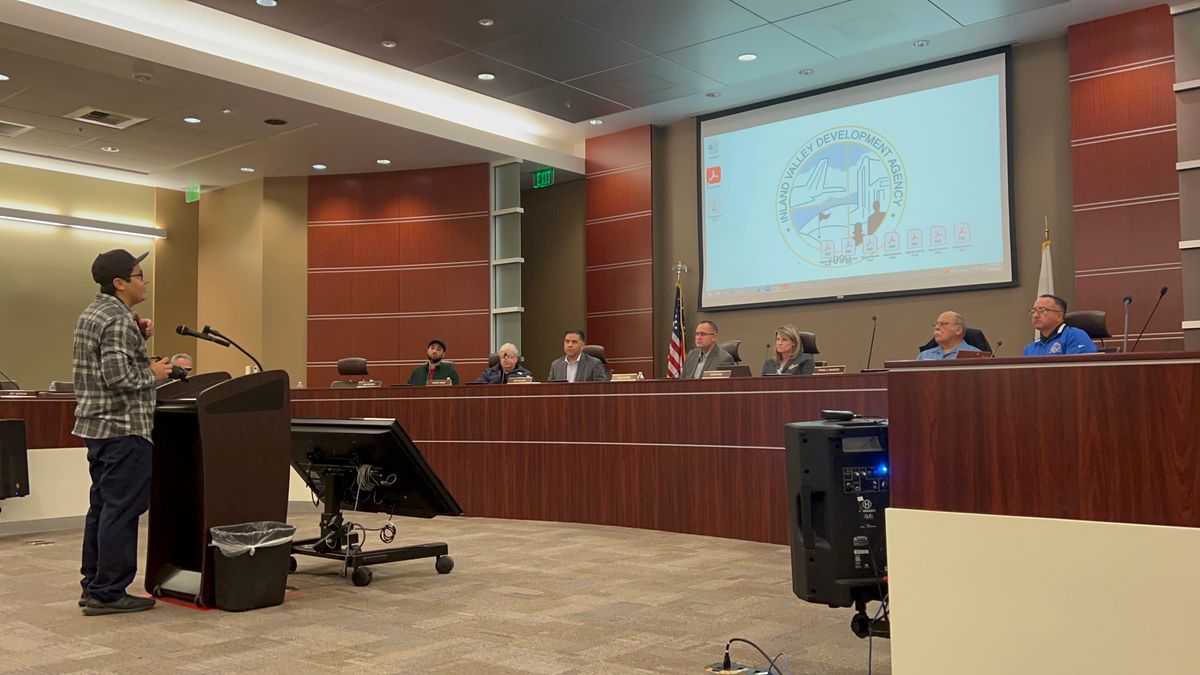 UPDATE (Dec.21 at 7:39 p.m.): A previous version of this story reported that it was unclear if a housing relocation plan had been created by the Inland Valley Development Agency (IVDA). We have updated the story to reflect that such a plan does exist and can be found here.
Local residents and community groups are voicing concerns over the proposed Airport Gateway Specific Plan (AGSP or Specific Plan) – the multi-city and agency, commercial and industrial project that aims to rezone and transition residential and local lots to expand the San Bernardino Airport's logistics operations.
The Specific Plan aims to rezone approximately 679 acres of land in Highland and San Bernardino that sit near the airport to create a "Mixed Use Business Park." About 9.3 million square feet is slated for industrial development and up to 75,000 square feet (or 150 rooms) for hotel space, according to the draft Environmental Impact Report released by the Inland Valley Development Agency. Five thousand jobs are also expected to be created from future development tied to the plan.
Other agencies taking part in the AGSP include the cities of San Bernardino and Highland, as well as the San Manuel Band of Mission Indians.
About 2,471 residents living in an estimated 760 residential units may be displaced for the land transition to occur, the IVDA forecasts in the project's draft plan.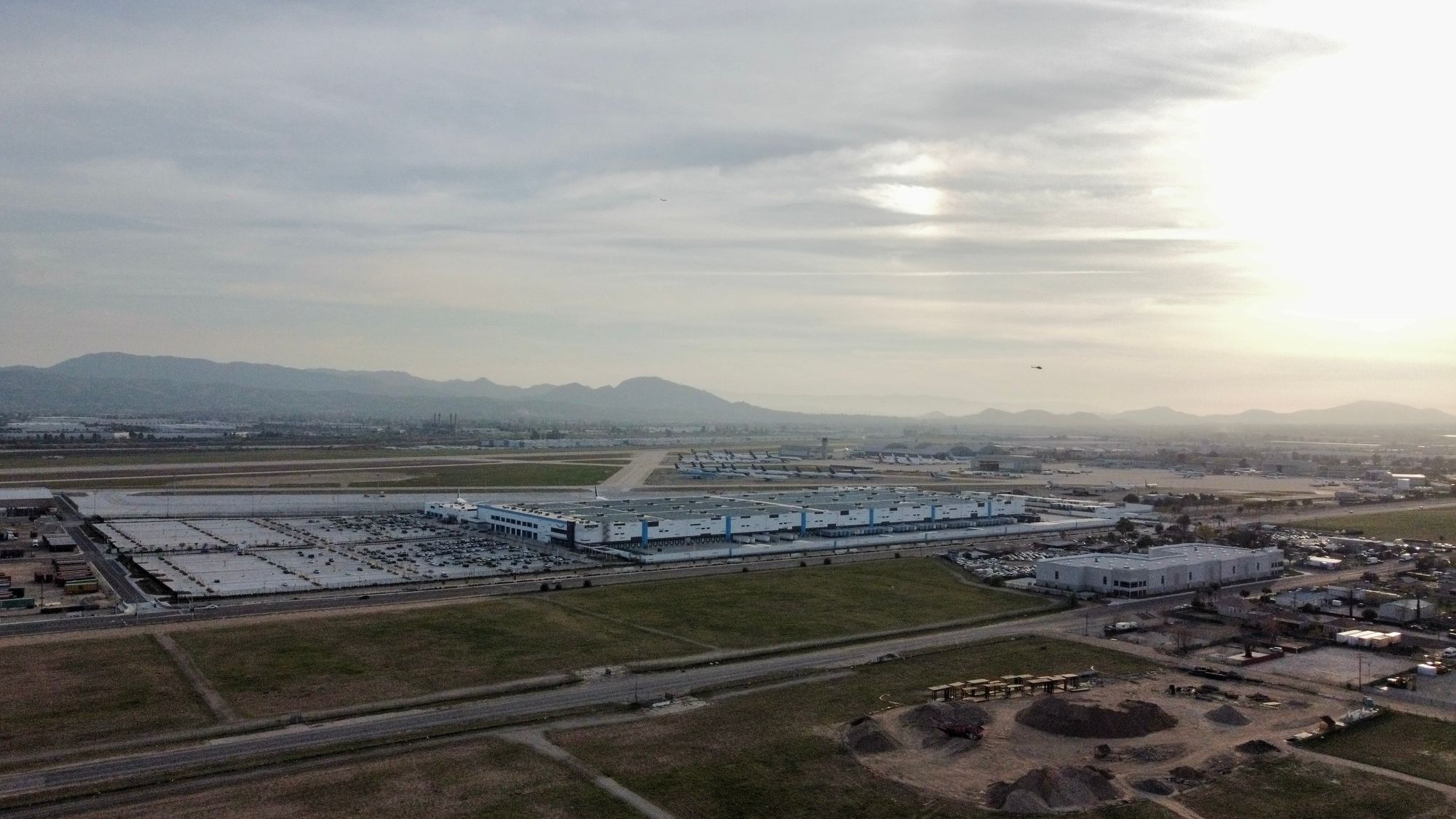 Concerns related to housing displacement were addressed by both residents of Highland and San Bernardino in public meetings the past two weeks.  
"Right now, I heard they want to tear down our community," said Alberto Hernandez, a resident of San Bernardino, during the City Council meeting on Dec. 7. "We worry about where we [are going] to live. So, I just wanna know if you can help to see what's going on, where we're going to live or how we're going to live."
During the IVDA meeting on Dec.14, Delio Ospino, 65, shared he learned about the proposed plan from community organizations. Ospino, who lives in the La Posada RV Park, currently survives on $1,200 of monthly social security income. He told board agency members that his neighbors, who are mostly Latinx and non-English speakers, are concerned that the property owner may choose to sell the park at their expense.
"Renters like myself don't know where we're going to live," said Ospino through an interpreter. "Some people like myself are filling applications for senior [home] facilities, but the wait time is 5 years…I hope there's a relocation plan, especially for low-income communities who live in trailer parks and that it is accessible to those who don't speak English as well."
Other pressing problems brought forth by residents touched on the scarcity of housing and why that may impact a future relocation process.
"My concern is that I cannot move," said Gabriela Mendoza, a San Bernardino homeowner.  "One, there is not enough housing. And, two, they are not affordable. What is the city doing to address the housing crisis?"
A conceptual housing relocation plan for compliance has been added to the EIR, shared Miriam Beltran, manager of planning and programs with the IVDA in an email. The document states that any future developer who builds at the airport must comply with existing state and federal laws related to housing relocation. Developers will be required to provide robust information on a project's timeline, give detailed scheduling of potential displacements and layout specific relocation benefits, according to guidelines in the conceptual plan.
In addition to the displacement and housing crisis issues brought forth by residents, San Bernardino and surrounding cities near the airport face additional pollution worries, explained Alicia Aguayo, communications director for the People's Collective for Environmental Justice (PC4EJ). The city of San Bernardino is a hub for local warehouses and encounters heavy traffic from large industrial trucks that worsen the regional air quality.
There are currently no restricted truck routes near the airport. According to the EIR, residents close to the project will be exposed to an estimated 69,500 metric tons of greenhouse gas emissions annually from truck trips and other sources of pollution related to the construction and operation of the specific plan.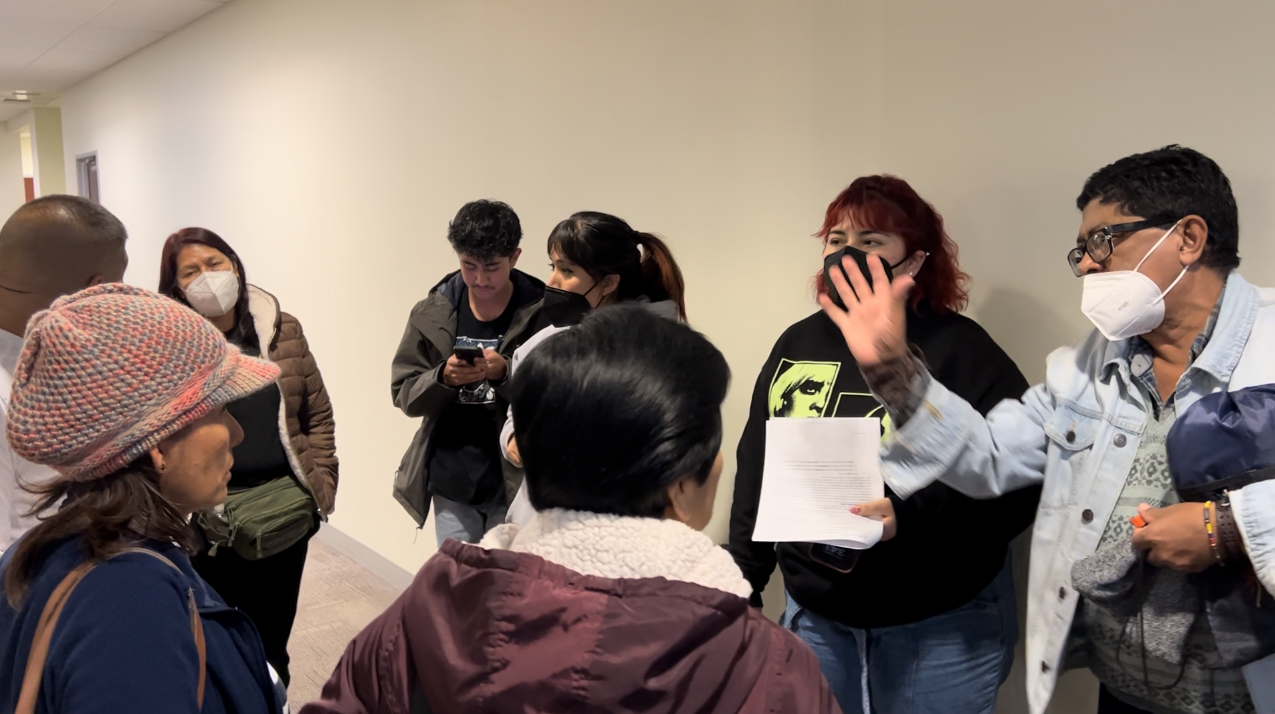 "This project is really close to some schools," shared Aguayo. Indian Springs High School is directly across from the Specific Plan area, according to the community organizer who also lives in San Bernardino. Aguayo explained that the plan poses an "intersectional risk" because the project affects those students who will be exposed to poor air quality and greater noise pollution, in addition to the broader negative impacts on the environment and the displacement of residents.
The first scheduled community input hearing on the Gateway Specific Plan is scheduled for Jan. 12 at the Sterling Natural Resource Center at 6 p.m. San Bernardino International Airport Executive Director Michael Burrows says additional meetings will be scheduled soon and encourages the public to weigh in on the project.
"We're just getting started and really appreciate everyone's feedback. Please keep it coming because this is a journey. And we are along this together."
Anthony Victoria contributed to this story