BNSF says San Bernardino's west side welcomes their expansion. Some neighbors say otherwise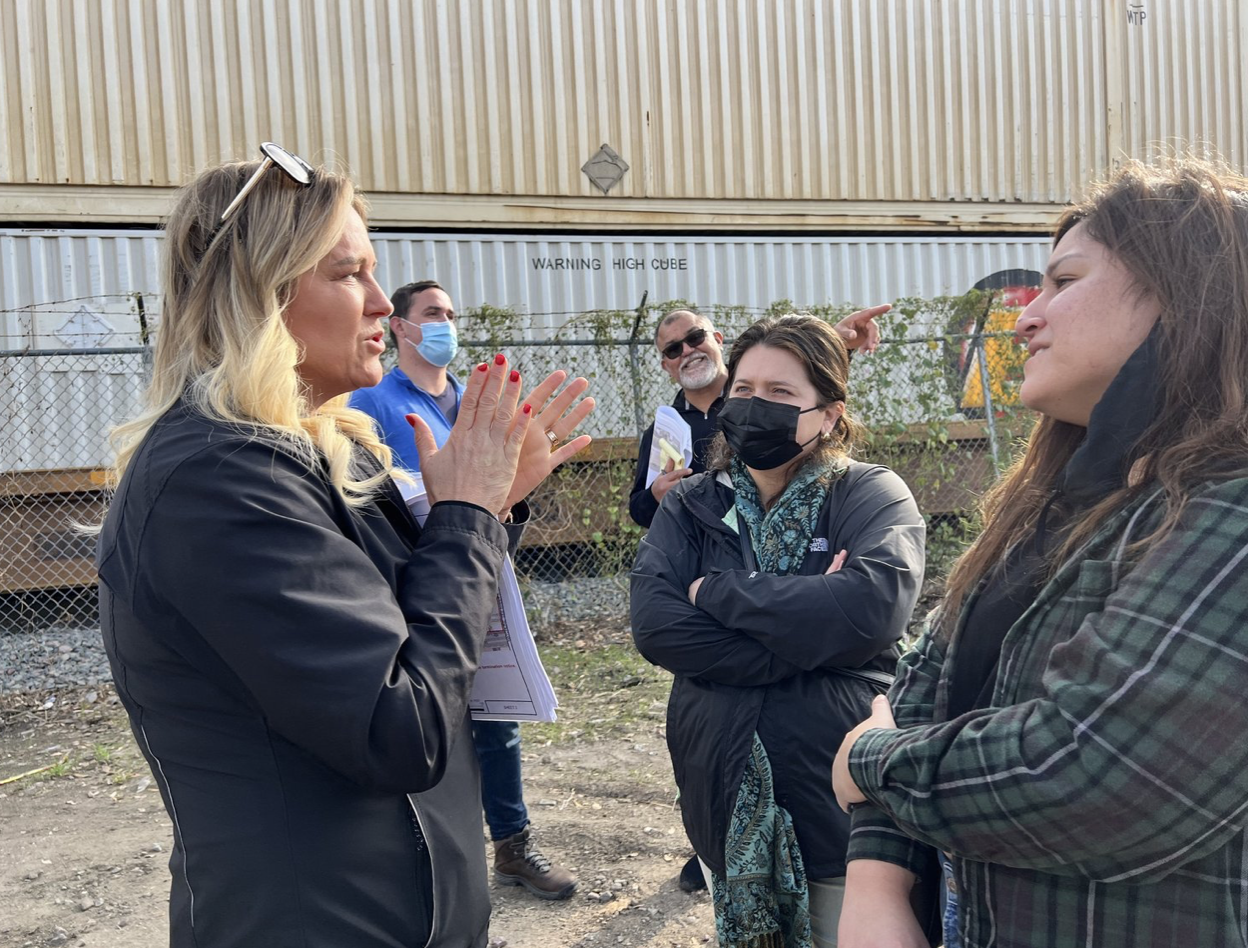 San Bernardino — The City Planning Commission last Tuesday night voted 5–2 to move forward with Burlington Northern Santa Fe's proposed railway track extension project.
Despite the rail company's assertions that the west side neighborhood supports the project, residents and environmental justice groups want city officials to reconsider moving forward with the track extension until sufficient public input is at least taken into account.
Commissioners Jesus Flores and Amelia Lopez were the lone dissenting votes. The project's final approval stamp now lies with the City Council.
The proposed Ono Track Lead Extension project from BNSF will require homes and buildings along I Street (a half street, half alley pathway on the westside) from portions between 6th and 21st Street to be bulldozed to accommodate the additional track.
On Saturday Jan. 8, BNSF — together with members of the Planning Commission — invited the public for a tour of their railroad track lines that sit between Interstate 215 and the city's historic and culturally-significant west side neighborhood.
During the tour, BNSF showcased the different portions of the I Street corridor — citing issues with storm drainage and lighting infrastructure. Along with supporting renovations to city electric and water systems in the area, BNSF would commit to paying for and maintaining a sound wall that will help reduce noise pollution.
The giant railway company has largely expanded its operations in San Bernardino by adding thousands of parking bays and thousands of feet in new railway tracks to help load and unload cargo. Much of its expansion has come at the expense of longtime residents, who have sold their properties to make way for the company's operations.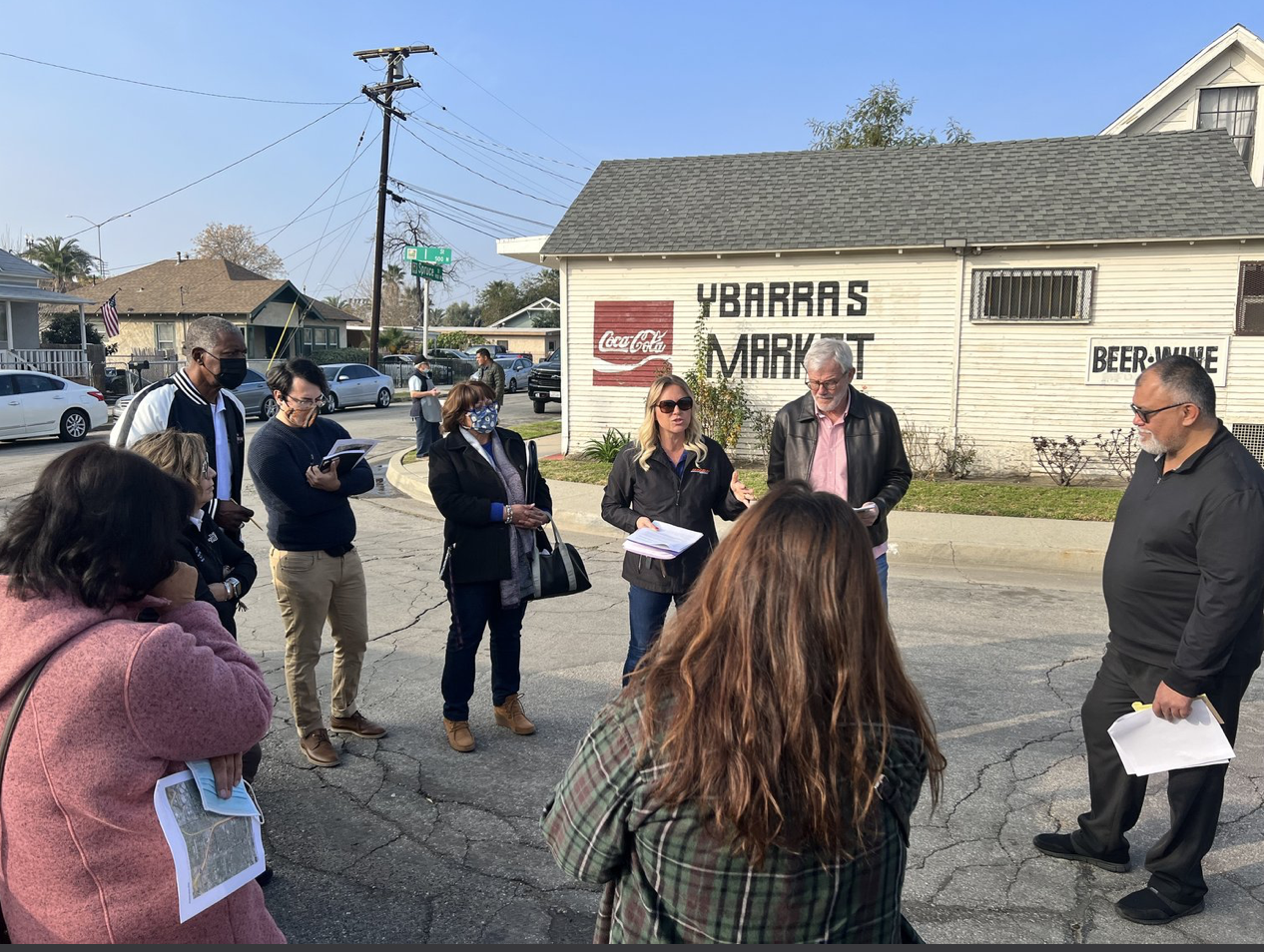 BNSF spokesperson Lena Kent says adding this extended track helps enhance a "critical piece of infrastructure" for the region and state's e-commerce industry. Kent also said adding an extended railway track will take 200–400 trucks off the highway and reduce idling from trains, which she claims will amount to a 43 percent reduction in emissions.
However, some residents were left frustrated by what they say is BNSF's lack of consideration for public concern over health and safety. Benjamin Luna, who lives near 6th and I Streets, said his home shakes due to the constant train traffic, while his fruit trees are no longer producing a harvest due to the pollution. "I sleep very little and struggle from anxiety because of their operations," he shared during the tour on Jan. 8.
Alicia Aguayo — a spokesperson with the People's Collective for Environmental Justice (PC4EJ) — attended the tour. Like Benjamin, she said she is also upset about BNSF's lack of community engagement.
"I've lived in this community for 25 years and BNSF has never engaged my family and I," Aguayo said during the commission meeting.
She mentioned the lack of engagement and translation, and said many neighbors were surprised and disappointed that this project is slated to move forward.
"These are things not done with us (community in mind)," said Aguayo.
Raye Sanchez, president of a newly formed Neighborhood Association between 5th and Baseline and the 215 Freeway and Mt Vernon Avenue, said she walked streets to let people know that they were holding a meeting with BNSF. Sanchez said six people showed up to a recent meeting about the project.
Kent said newspaper notices and a neighborhood association meeting helped the company receive strong support for the rail extension. On the question of community engagement, BNSF Lena Kent said on Jan. 8, "We can always go to outside groups. But it's always important to speak to the ppl that live there."
BNSF representatives and engineers with Kimley Horn say they are open to extending an ivy-decorated sound wall that starts on the south end from Mr. Luna's residence on 6th to 21st, and working with the City Council (if the project is formally approved) to ensure lighting and maintenance for graffiti.
Councilman Theodore Sanchez, who represents the area to be affected by BNSF, could not be reached at the time of publication.