New reports link warehouse boom to economic and environmental disparities in Southern California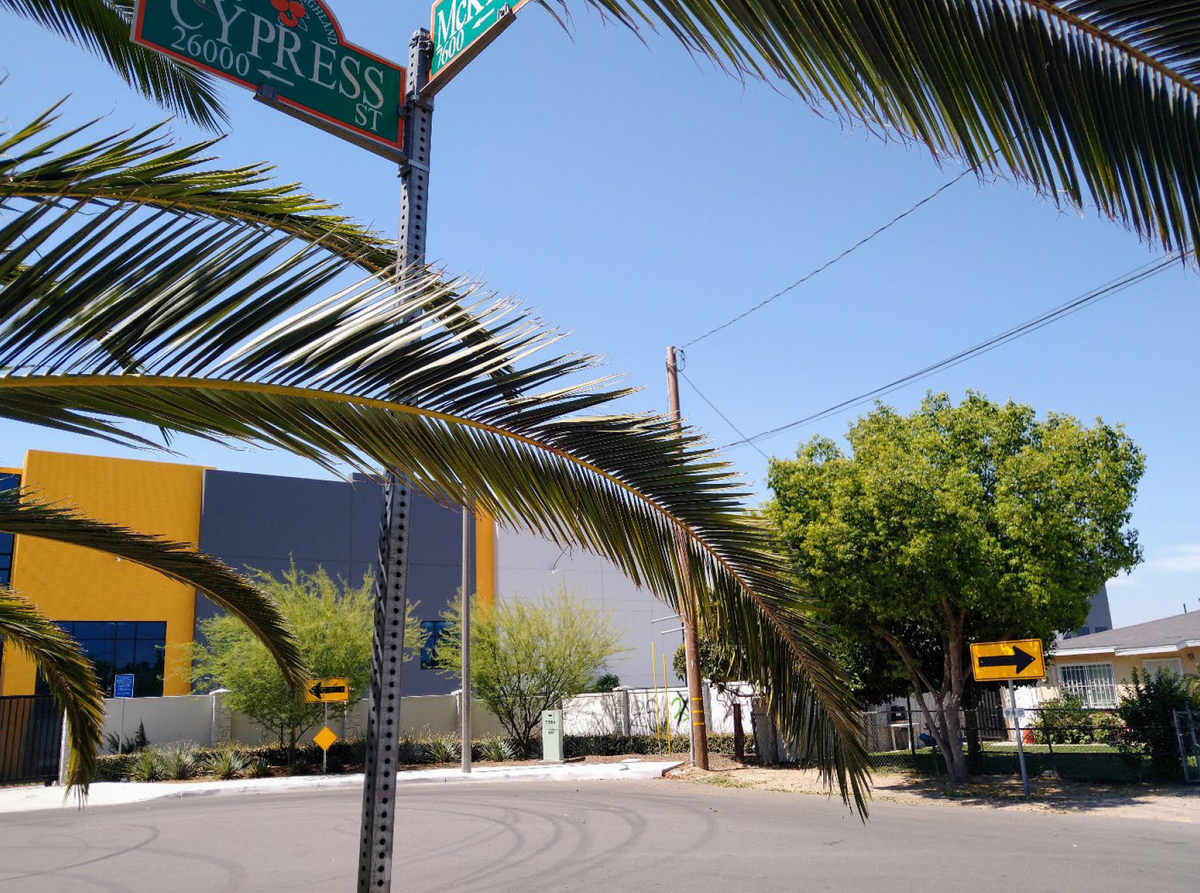 Two new reports released today by non-profit research group Economic Roundtable show that climate change, pollution and wages are worsened by Southern California's warehouse boom.
One report—Exhausting Our Air: Environmental and Human Costs of Diesel Trucks—shows significant costs are associated with the increase in online retailers and logistics operations, straining frontline warehouse workers, families, public resources and the environment.
"There is so much pollution that comes from the airport that it gives us coughing attacks," said Cesar Avila, a truck driver who lives two blocks from San Bernardino International Airport. "We have never smoked a day in our life but our lungs are weak."
While frontline warehouse workers earn an annual income of about $25,000, the primary e-commerce customers are from affluent households far removed from the immediate environmental impacts, earning a median annual income of over $150,000 a year, the report states.
"One group of people do all of the heavy lifting to get consumer goods to people," said Economic Roundtable researcher Daniel Flaming. "And those workers have warehouses and trucking companies in their neighborhoods. And there's another group of people who are much more affluent who get the benefit of this work but none of the impacts."
Given California's recent mandate to replace diesel trucks with zero-emission electric vehicles, these environmental and economic impacts may decrease in the near future.
According to Flaming, the transition from diesel to electric will require a massive investment in electric truck charging infrastructure at warehouse and railyard sites along the region's freight corridors. This overhaul translates to the creation of one job for every $111,512 spent annually to rebuild and maintain these infrastructures, translating to an average hourly wage of $35 an hour for frontline electrical construction workers.
But there is concern California may be unable to stay on track due to opposition from trucking companies and the slow action taken by electrical utility companies.
"The supply of electricity is out of step with the state timeline," Flaming said.
He explained that the problem is a matter of providing electricity to charge the trucks by January of next year, when the California Air Resources Board (CARB) will require all new drayage trucks to be electric.
"When trucking companies ask for this electricity supply from the utility company, they're told it's a two year wait," Flaming said.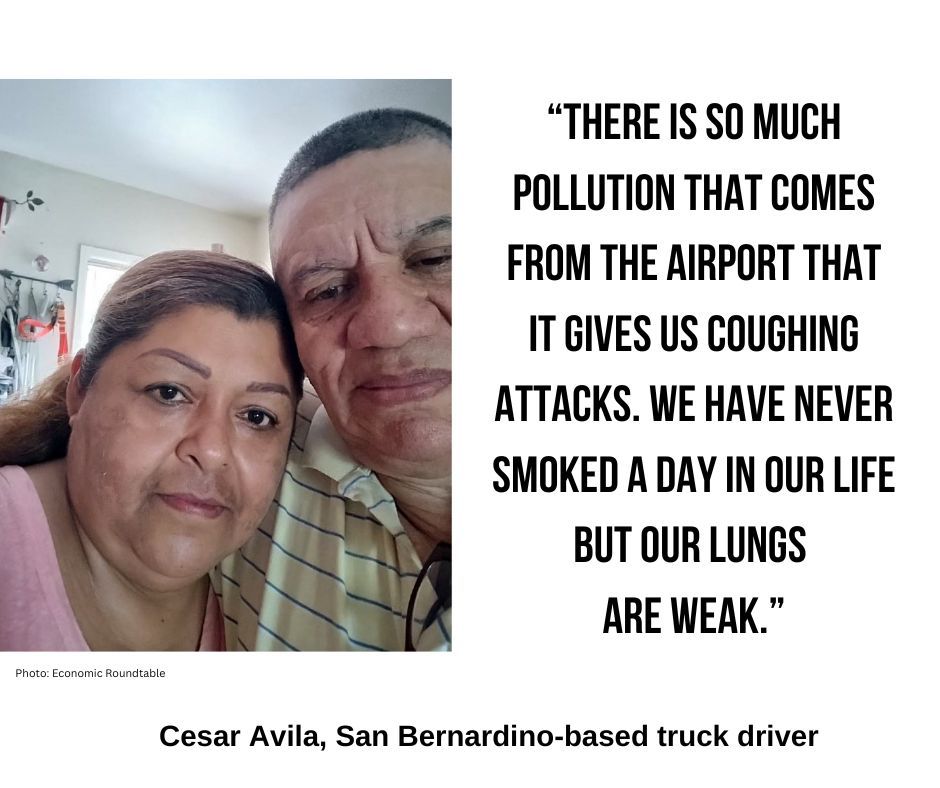 Regardless of California's current electrical issues, the bloom of warehouses and logistics activity across the Inland Empire is often presented to communities as necessary to spur economic development. However, there is a disagreement between the stated benefits of industrial development projects and the reality for many frontline warehouse workers and families.
According to the second Roundtable report Demolishing Homes for Air Cargo, the Airport Gateway Specific Plan (AGSP), the Inland Valley's mixed-use development project, is a "template for economic development that has been shown to create poverty-level jobs, economic hardship, and precariously housed workers."
For example, the report specifies the median annual income for households in those neighborhoods most affected by the AGSP is $28,553 a year. While rent is low, typically around $1064 a month, frontline workers and families in the Gateway neighborhoods often struggle to pay rent.
Additionally, "thirty-seven percent of Gateway residents have household incomes below the poverty threshold," according to the report.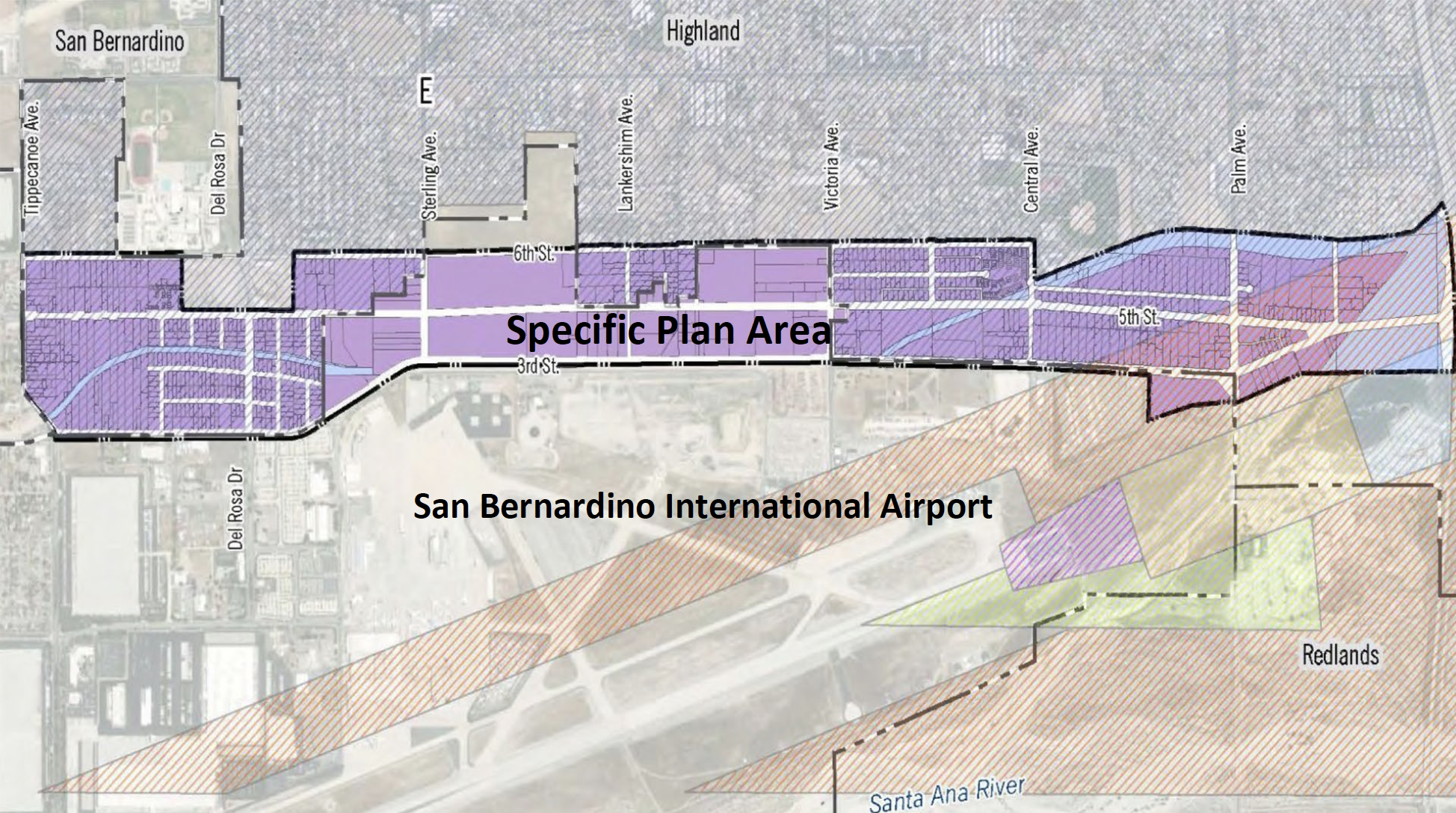 The AGSP's Environmental Impact Report (EIR) shows that up to 2,500 residents in 760 homes may be displaced and many frontline workers and families will struggle to secure liveable-wage jobs and affordable housing.
"The demolishing our homes report really focuses on San Bernardino because housing is a crisis in California," said Yassi Kavezade, a Sierra Club representative. "Displacing more residents because multinational corporations or developers from outside the community are coming in to build out is alarming and we wanted to make sure that as this project is facing environmental review."
The Frontline Observer requested a comment from Michael Burrows, the Inland Valley's chief executive officer, regarding the disparities mentioned in the reports. As of this writing, he has yet to respond.