Opening up 'Pandora's box': Mixed-use development plan in Jurupa Valley's Rubidoux community stirring debate about economic progress
The District at Jurupa Valley promises revitalization for Rubidoux. But is it enough? Are environmental justice advocates compromising their values for economic prosperity?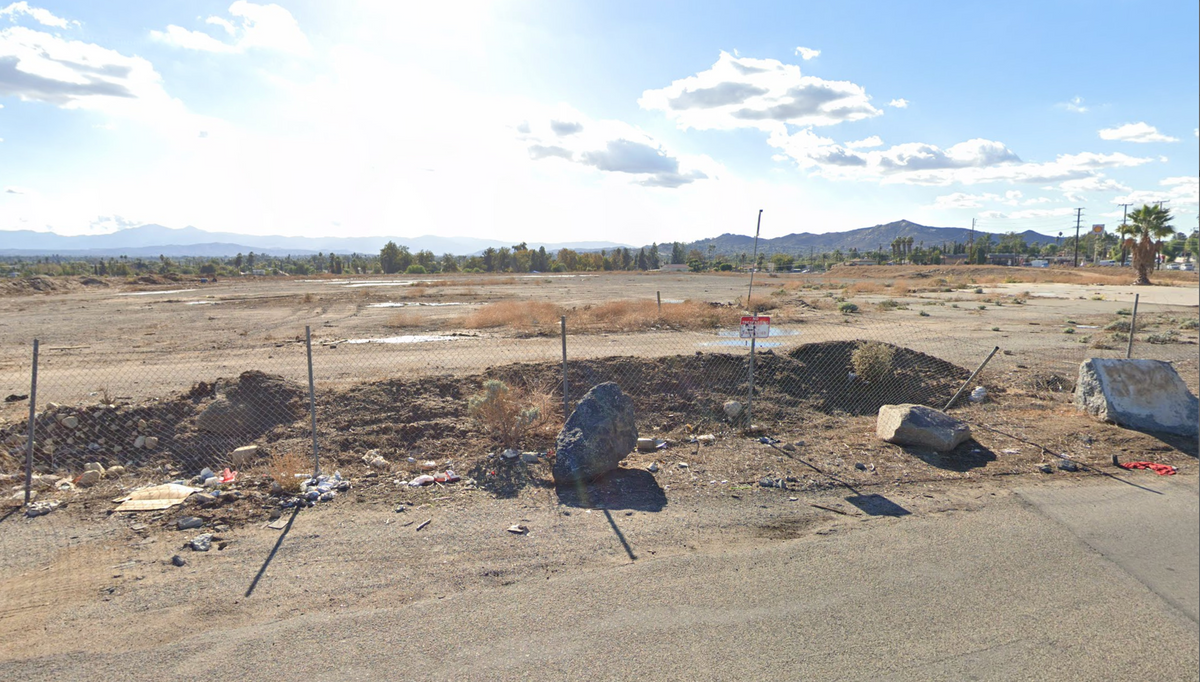 The proposal to change Jurupa Valley's general plan to invite development between Rubidoux Boulevard and the Santa Ana River near State Route 60 will attempt to inject some economic activity into the struggling area. But not without building a large warehouse to help generate funds to sustain long term visions for economic prosperity.
After nearly five hours of hearing staff presentations and the public's input, the city's Planning Commission voted 3-2 in support of the 'The District at Jurupa Valley Specific Plan' on Thursday, August 23. The 3 million square foot mixed-use development project plans to build 1,192 single and multi-family homes on 42 acres, 1.5 million square feet of industrial space, 1.36 million square feet of commercial and retail space, and 11 acres of public park and open space for public walking and bicycle trails.
The City Council is scheduled to hold a public hearing for the 'The District' plan proposal on Thursday, September 7.
According to Jurupa Valley Principal Planner Thomas Gorham, about 22 acres are also slated for improvements for streets, roadways and public spaces near the specific plan site. That includes collaboration with agencies like Caltrans to make improvements to freeway on and off ramps.
"I am looking forward to this development that will bring mixed housing, jobs, a grocery store, as well as three parks," resident Mirna Torres shared during the August 23rd meeting. "May our city and community grow in much needed areas with this development."
While many residents shared Torres' sentiments – including several unionized workers affiliated with Laborers' International Union of North America (LIUNA), the Iron Workers Union and even some recognized and well-established environmental justice leaders – others are concerned about the 1.5 million square feet designated for warehousing and logistics use.  
"I think it's a great project, except for one thing," resident George Ruiz expressed later in the meeting. "Now you've opened up Pandora's box — now you've got a warehouse. [The project] is gonna happen. I can bet money on it. But, why? But at what cost?"
Nearly two decades ago, city officials drafted the Emerald Meadows Ranch Specific Plan that envisioned turning 178 acres of single and multi-family housing constructed in the Rubidoux area. After the City Council voted to deny land use permits to interested developers in 2017, the plan essentially fell through, but the land use designation remained unchanged.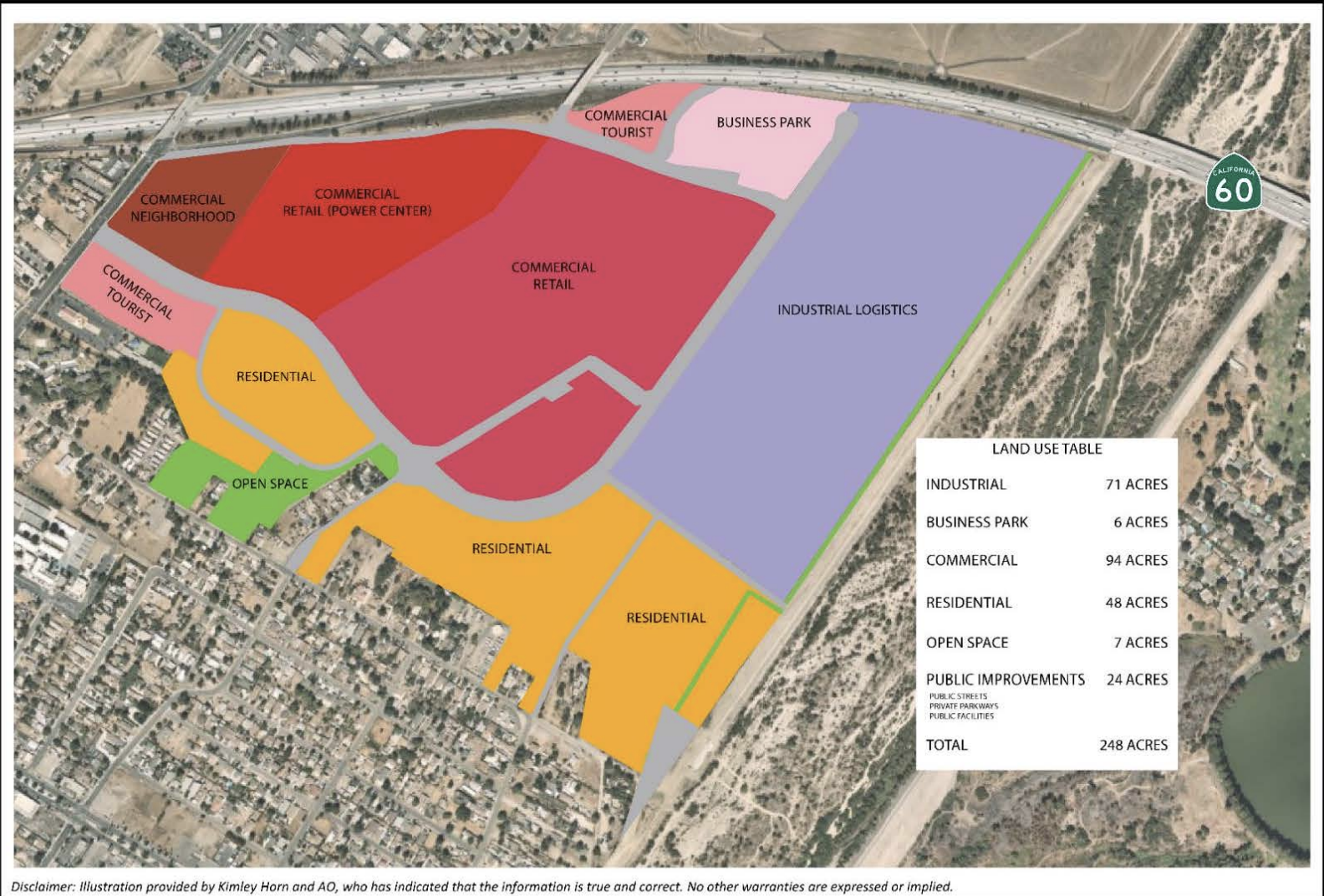 This latest proposal is being touted as "above and beyond" efforts by EM Ranch Owner, LLC developer Mauricio Oberfeld due to his company's commitment to addressing community concerns and needs. During the public presentation of the project, Oberfeld and other colleagues shared that they intend to provide a 750 foot buffer with thousands of trees to divide new and existing housing from any future industrial development. A 20 year projection of community benefits associated with the development are close to $16 million, according to city planners.
Oberfeld shared that he believes it's "cavalier" for some residents to share the notion that developers want to shove projects that include warehousing "down their throats." He wants the community to understand the "real costs."
"There is a very real reason why the warehouse is there. Because it is what pays and allows for this to happen. We've gone through this forwards and backwards with city staff, city council and everybody. That's a reality."
Planning Commissioners Penny Newman, founder of the Center for Community Action and Environmental Justice (CCAEJ), and Hakan Jackson who helped co-create the People's Collective for Environmental Justice (PC4EJ) a few years ago, ultimately decided to support the plan despite challenges from the public.
Both environmental justice advocates specifically expressed the importance of this project providing improved housing, public services, sidewalks, street lighting and parks to an area in high need.
"Environmental justice is not just looking at reducing pollution in communities that are overburdened, but it's also finding ways to bring assets and services to those areas that have been overlooked," said Newman.
Jackson shared similar sentiments as Newman: "There is a difference between the environmental movement and the environmental justice movement. The difference is people. That's what I care about the most."
Councilmember Armando Carmona, who represents the Mira Loma area with the largest concentration of warehousing in the city, acknowledged that the Rubidoux area is in need of economic development. Nonetheless, he shared that he is not yet convinced that EM Ranch Owner's proposed mitigation efforts are enough to outweigh pollution and economic burdens.
"I wouldn't disagree that the [developer's] work is a model. They have hosted a lot of community meetings and are arguably including considerable community benefits," he said. "But is that enough for us to accept it? At this point, I am not convinced that it is yet. And that's what I am looking at."
Carmona also questions whether the environmental justice movement in the Inland Empire is being compromised by "opportunists" who only look to benefit their organizations. He specifically alluded to CCAEJ's decision to take a neutral stance and switch to oppose 'The District' plan during the Planning Commission meeting.
"I think 100 percent the environmental justice movement is being compromised by the complicity and silence of people that claim to be advocates themselves and also by organizations who are willing to stay silent on these issues, like CCAEJ," said Carmona. "When is it OK to stay neutral or silent when these projects are coming in?"
CCAEJ Executive Director Ana Gonzalez explained in an emailed response that the decision to express neutrality came from requests by Rubidoux residents who allegedly asked for the organization to not get involved. She confirmed her request for city staff to withdraw their letter from the record because they were approached by residents who were concerned about potential forced housing displacement.
"We felt it was best to stay neutral at the time," Gonzalez said via email. "But when we quickly learned about tenants potentially being displaced the day of the meeting, who live on the site of the project, we quickly changed our stance to not support this project."
When asked by planning commissioner Yessenia Villagomez about a property owner who refused to sell his home, Oberfeld and other EM Ranch Owner representatives said during their presentation that no displacement would take place as a result of the project and any homes sold to the developer are not done by force.
While CCAEJ refused to comment on why Newman and Jackson would support a project "involving a sensitive issue CCAEJ fights daily", PC4EJ issued a statement saying they "are appalled by the decision because it does not align with [their] values as a collective."
"Jackson publicly argued that pollution is a slow killer and houselessness is much worse," reads the statement. "While we know that our communities need housing...we cannot discount the slow and violent impacts that warehouse development brings to our communities and no amount of mitigation is enough to trade off for the quality of life our communities deserve."

Jurupa Valley City Hall is located at 8930 Limonite Avenue. The City Council meeting is scheduled to begin at 7 p.m. People who cannot attend in person can watch the meeting on the city's website.