San Bernardino and Riverside Counties Earn Failing Grades in the American Lung Association's 2023 "State of the Air" Report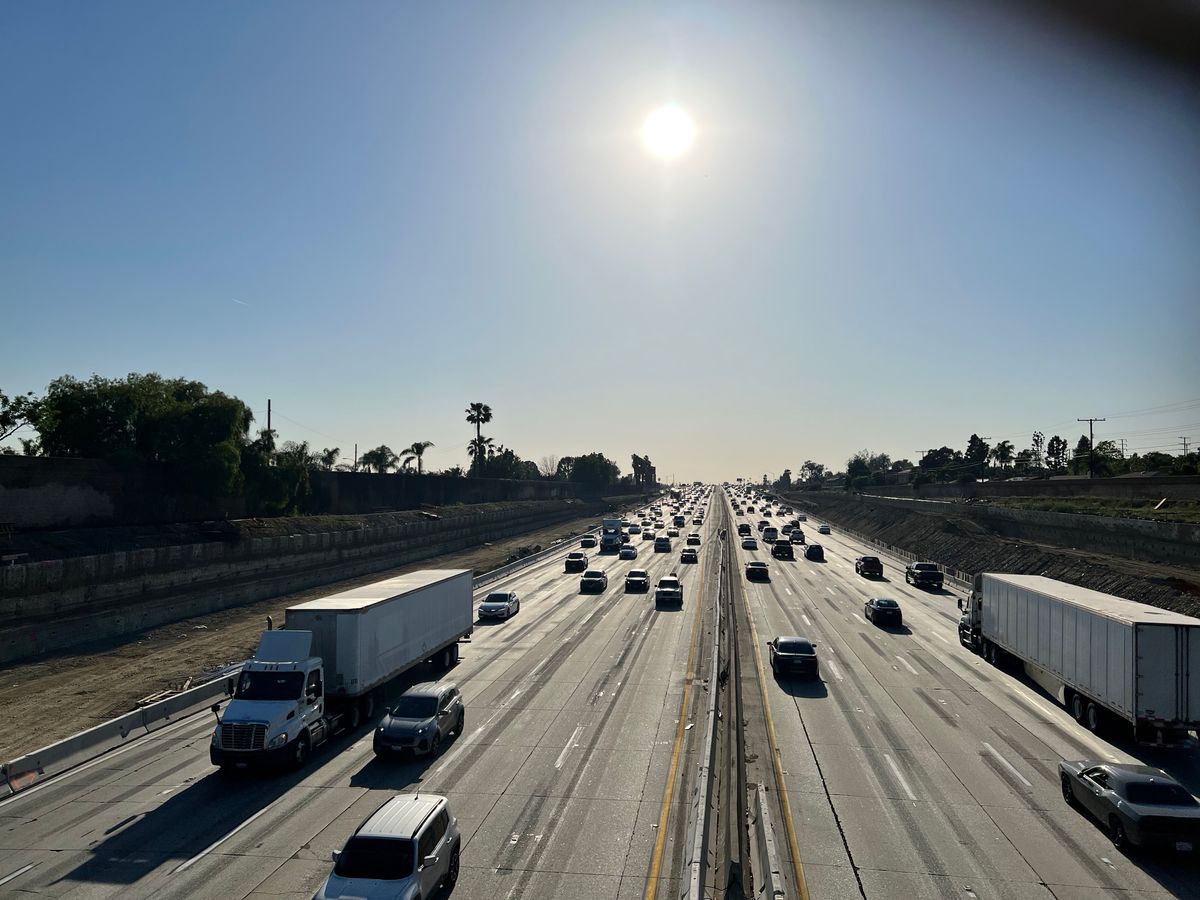 The counties of San Bernardino and Riverside earned dubious distinctions in the 24th annual "State of the Air" report the American Lung Association published on April 19.
They came in number one and two nationwide in the worst ozone pollution category.
"We see that there are over 177 unhealthy air ozone pollution days in San Bernardino County," said William Barrett, the ALA's national senior director. "That's roughly six months of the year where ozone pollution in some parts of the area [reach] unhealthy levels."
Ozone gas – colorless, odorless and commonly called "smog" – harms the respiratory system similar to the way sunburn affects the skin, burning airways and contributing to asthma attacks in kids, Barrett said.
Citing the EPA's April 2020 science assessment of ozone, the new report highlights how acute ozone exposure increases susceptibility to pneumonia along with the likelihood of emergency room visits. It makes clear many Inland Empire residents live with chronic exposure to the lung irritant, which can lead to COPD, heighten the risk of metabolic disorder as well as cognitive decline, damage DNA and increase the likelihood of reproductive and developmental harm.
San Bernardino and Riverside also came in at number seven and eight, respectively, in the worst annual particle pollution category for counties based on national ambient air quality standards.  
The microscopic size of some particulate matter enables it to bypass the body's defenses and get lodged deep in the lungs, Barrett explained. The pollutant that can come from the same sources as ozone but also from wildfires – a pressing concern for Californians.
"Breathing particle emissions," Barrett said, "can cause lung cancer and contribute to asthma attacks and worsening of COPD and other respiratory illnesses but can also transfer into the bloodstream and cause heart attacks, strokes. … In both cases, ozone and particle pollution contribute to premature death."
An estimated 7500 individuals in California die prematurely every year due to unhealthy air, he said.  
Like one county in Arizona and eight other counties in California, Riverside and San Bernardino received failing grades for all three measures in the ALA report – daily and annual particulate matter, as well as daily ozone concentration – based on the EPA's Air Quality System data from 2019-2021. More than 98 percent of Californians live in an area that failed at least one measure, according to the ALA.
Gema Peña, a resident of San Bernardino who has volunteered with the Sierra Club's My Generation campaign, sees the impact firsthand.
"I work in an after school program with elementary students and many of them do have asthma," said Peña, who has an autoimmune disease unhealthy air exacerbates. "I have psoriasis. The air alone, that affects my skin as well – and my overall health. It's everywhere."
At the federal level, the ALA report calls on the Biden administration to introduce new federal standards for ozone and particle emissions.
At the state level, the California Air Resources Board will consider the In-Use Locomotive and the Advanced Clean Fleets regulations, said Mariela Raucho, a clean air advocacy manager with the ALA.
"These two regulations are focusing [on] those communities that experience the most truck transportation pollution and are close to rail yards," Raucho said.
In Southern California, Barrett acknowledged ongoing efforts to reduce pollution from the warehouse sector and to transition to zero emission technologies.
"We need all of our local state and federal agencies really moving in the right direction and coordinating to make sure that all three of these partners are acting as strongly as possible in support of public health," he said.