Amazon Air workers to strike in San Bernardino on October 14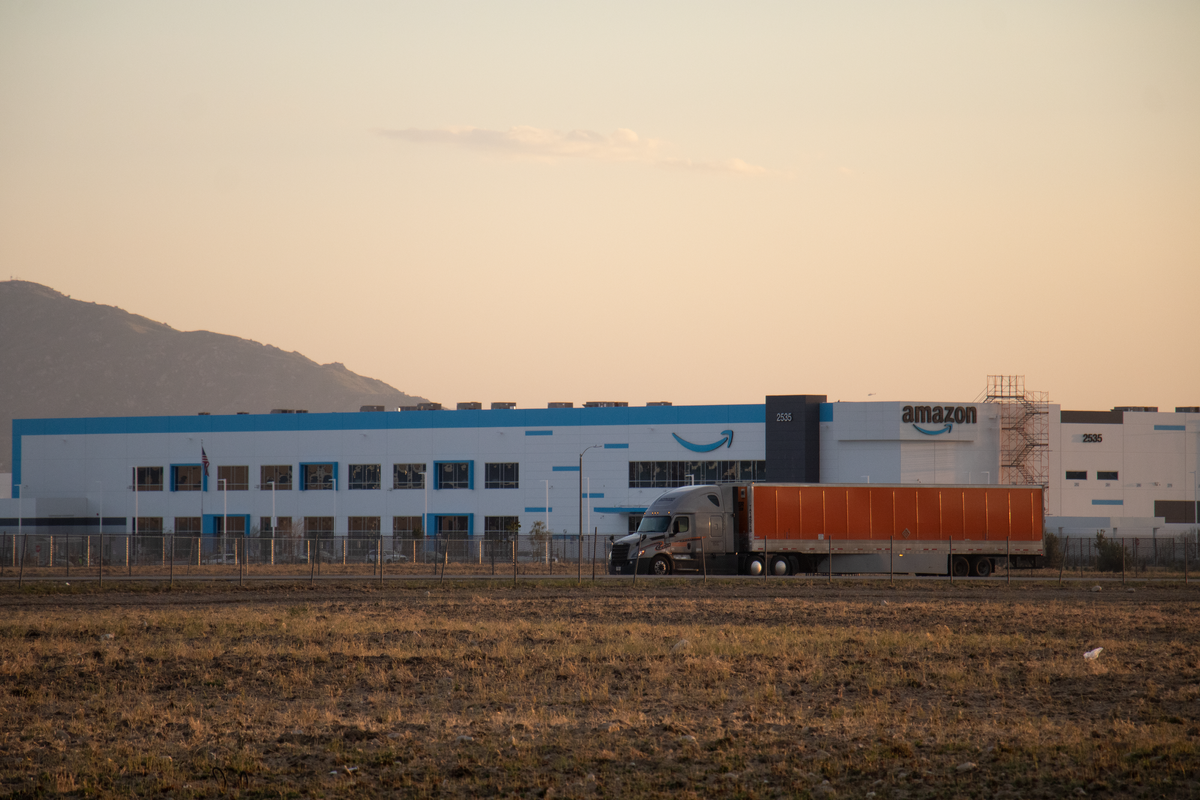 Frontline Observer Staff Report
Amazon Air workers in San Bernardino are planning to strike this Friday October 14 in response to the company's inaction to meet employee demands for better wages and working conditions.
The announced strike at Amazon's KBSD facility is coming a few days after Amazon workers in Joliet, Illinois staged a walkout at one of the company's critical cross-dock facilities. Workers at the air hub plan to hold a rally at the Teamsters Local 1932, a few miles west of the air hub at 10 a.m.
"Amazon workers at KBSD and across the country and pond are going to stand up for our rights and what we deserve," said Rex Evans, a worker at KBSD, during a recent virtual rally.
In August, over 100 workers staged a walk out at KBSD to call for their base pay to be raised from $17 an hour to $22 an hour and protections against demanding scorching summer temperatures. Amazon failed to meet the workers' October 10 deadline to meet these demands.
Evans shared that workers at the Amazon Air Hub in San Bernardino are being targeted and intimidated by "consultants" he claims are union busters. He argues the money used for preventing unionization can instead be used to strengthen the quality of life of workers and their families.
"This company is hugely profitable," said Evans. "They make millions of dollars a year. But they have a disregard for the health and safety of their employees."
Evans shared that workers found that Amazon was not properly reading heat temperatures at the air hub. In their own heat readings, employees found that temperatures were at 96 degrees inside trailers and well over 100 degrees outside on the tarmac.
"We have to monitor the heat ourselves because the temperatures they are portraying are not correct," said Rex. "We took our concerns to management and demanded that they do something about the heat."
At the time of publication, Amazon did not respond to a request for comment from The Frontline Observer.