California zero emission train and truck rules 'decades in the making'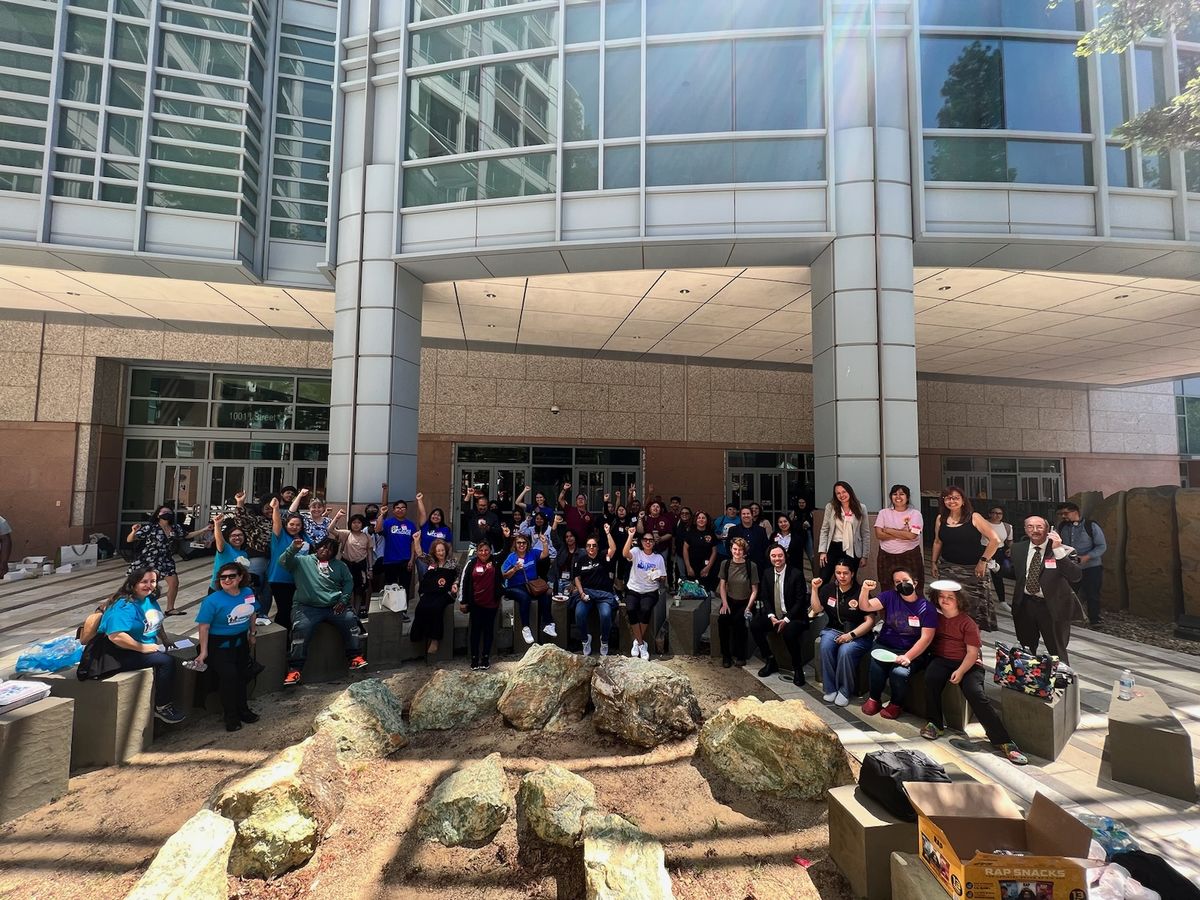 Last week was monumental for environmental justice communities, as the California Air Resources Board (CARB) adopted both the In-Use Locomotive and Advanced Clean Fleets rules after a day and a half of public comments and dialogue at the CalEPA building. CARB's yes vote on the regulations came after many years of community advocacy and are being hailed as a "crucial step" towards achieving clean air for historically underserved communities.
Under the In-Use Locomotive rule, locomotives used for switch, industrial and passenger purposes will be required to be zero-emission by 2030 and 2035 for freight line haul. Train operators will also be able to invest into an account they could utilize at a later time to transition locomotives to cleaner technologies like electric and hydrogen.
Meanwhile, the Advanced Clean Fleets (ACF) rule will require fleet owners across California to begin the transition to zero-emissions by next year. Starting in 2024, private companies like Amazon, Fed-Ex and UPS and local, state and federal agencies will need to transition delivery vans, cab trucks and other medium to heavy-duty vehicles to zero-emissions. Drayage trucks – big rigs that haul goods from railyard hubs to ports – will need to be zero-emission by 2035.
The set of rules attempt to resolve years of public health impacts by air pollution in freight communities across Southern California, which suffer from some of the poorest air quality nationally. By moving away from diesel to cleaner technologies, the state can help prevent 5,000 premature deaths in the next three decades and save $60 billion in health costs.
"Today is a recognition of the people who have testified at hearings like this for decades who wanted agencies to do something about it," CARB member Tania Pacheco-Werner said in an interview with The Frontline Observer on Friday April 28. "For me, this is a recognition of their work."

Train and truck rules a huge milestone, but residents say this is only a 'first step'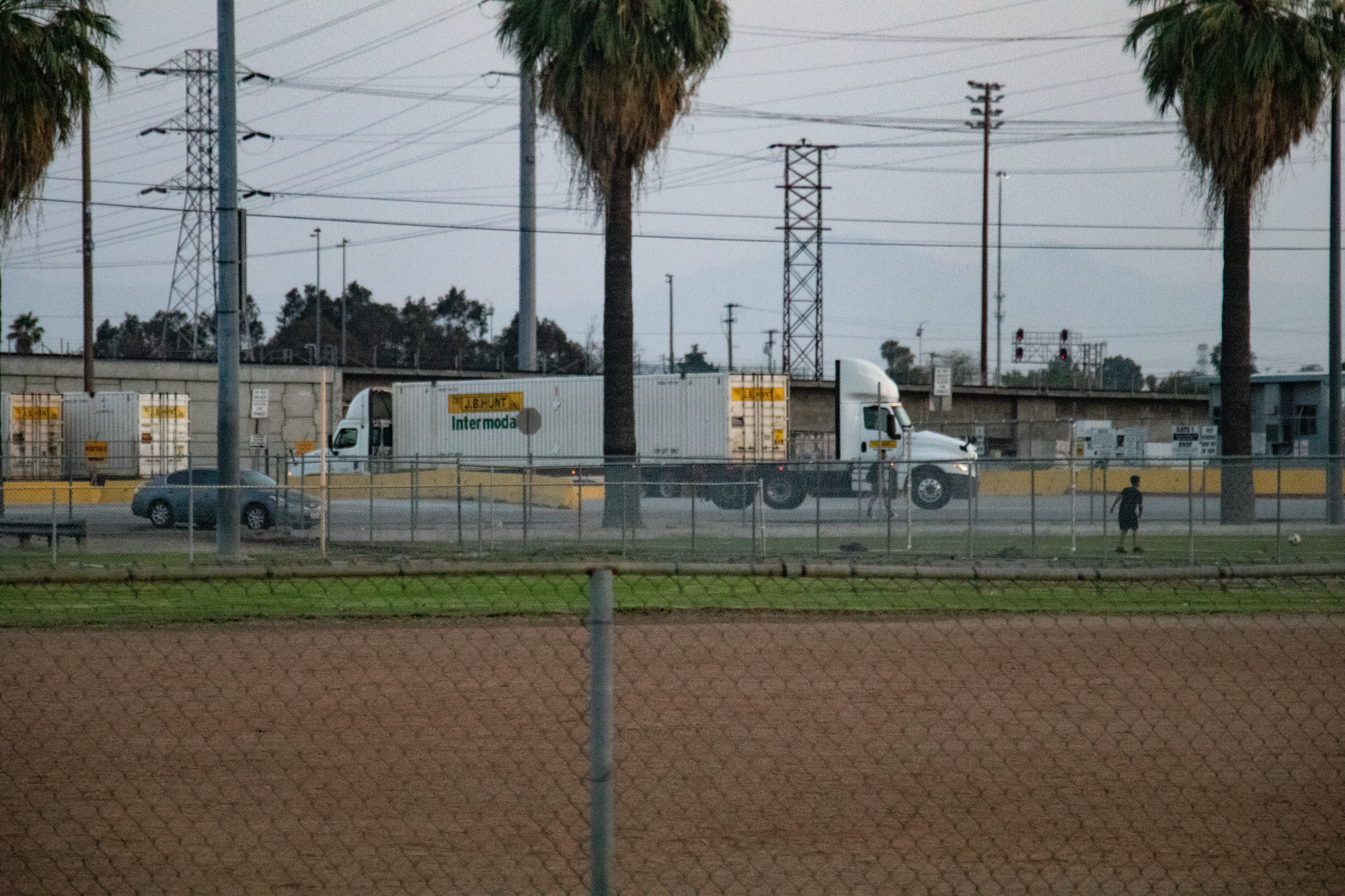 Benjamin Luna has become frustrated with BNSF's train operations in San Bernardino's west side neighborhood where he lives. Luna, a resident of the city since the early 2000s, says he understands railyards and freight hubs contribute to local job growth and the economy. But compromising the health of their workers and families should no longer be on the negotiating table, he said.
"I feel helpless seeing my family deal with allergies and asthma. We shouldn't have to deal with this," Luna said. "The right to clean air isn't a privilege. Clean air needs to be experienced by everyone."
About 40 residents and advocates from San Bernardino, Colton, Oxnard and Southeast Los Angeles were present for the hearings and shared similar frustrations as Luna's.
Sinai Pantoja, 17, lives about 2 miles north of Luna near Highland Avenue and Interstate 215. During the hearing, she shared to board members about her younger sister's struggle with asthma and the dashed dreams of a track and field teammate at Cajon High School, who now has respiratory issues of his own. She urged CARB to find more solutions to diesel truck pollution outside of the ACF rule.
"We live in a city where all we breathe is contaminated air. Approve this rule and don't stop here," Pantoja addressed CARB during the public hearing on Thursday April 27. "Approve this regulation and tell us how you are going to stop the rest of the trucks."
Andrea Vidaurre, policy advocate with the People's Collective for Environmental Justice (PC4EJ), expressed general support for the rule. Nonetheless, her testimony made clear that her group was hoping for more. They previously expressed desire to have CARB change the number of trucks under the 'High Priority Fleets' section of the rule from 50 down to 10.
"You cannot forget about all the other trucks that are not included in this rule," said Vidaurre. "If you forget about those trucks, then you forget about our communities. Let's keep working together to get even more investment that we have [secured] over the last decade."
With cleaner technology, companies like BNSF and Amazon stand to gain more, Luna shared.
"And we are grateful for these advancements. We support zero emissions," he said. "But we need people to also look towards us and fight for us as people. Our communities are tired of suffering from this silent death."
Getting to zero-emissions will be a massive effort by all. Are we ready?
Also present at the two-day CARB hearings were several cities, counties, investor owned utilities (IOUs) and railyard and trucking groups. Their big concern of the day – the lack of zero-emission technology – and how the industry will manage the transition to cleaner trains and trucks.
Mike Tunnell with the American Trucking Associations shared that CARB's timelines for the ACF regulation are "unrealistic" and said the Association's fleet members are concerned about the unproven nature of zero emission vehicle technology and shortage of charging and fueling infrastructure.
"They are concerned that their limited resources will be spent justifying exemptions, rather than delivering the nation's freight," he said. "We simply ask you to be realistic about the path forward."
Heather Arias, transportation and toxics division chief for CARB, shared that there are hydrogen fuel cell trucks that can meet the 400 mile range required by drayage trucks. But, there are infrastructure issues that must be acknowledged, mainly the lack of charging infrastructure in between inland areas of the state. There are chargers at the Ports of Los Angeles and the Port of Oakland will have several in the Fall.
"And we know [California Energy Commission] is currently considering funding several stations throughout the [Central Valley]," shared Arias. "Within a year, we anticipate that drayage fleets will be able to buy hydrogen fuel cell trucks and be able to fuel to the Port of Oakland, San Pedro and several spots in between."
To track progress of the ACF rule, CARB decided to add language to the approved resolution that requires agency staff to provide a report in 2028 on truck fleets and infrastructure.
Yasmine Agelidis, attorney with Earthjustice, agrees that the change to zero-emissions will not be a small task and will be a big change. Nonetheless, she pointed out that California is already investing billions of dollars in charging infrastructure.
"We've got a long road ahead of us," said Agelidis. "The infrastructure concerns are very important, but they are very much things that we can tackle."
She also shared appreciation for the environmental justice groups and residents who shared testimony over the two days.
"Frontline community groups were leading the charge years ago. This is decades in the making. And I hope that this marks a trend moving forward."

Christopher Salazar contributed to this news story