San Bernardino Amazon worker target of union busting efforts, says IE Amazon Workers United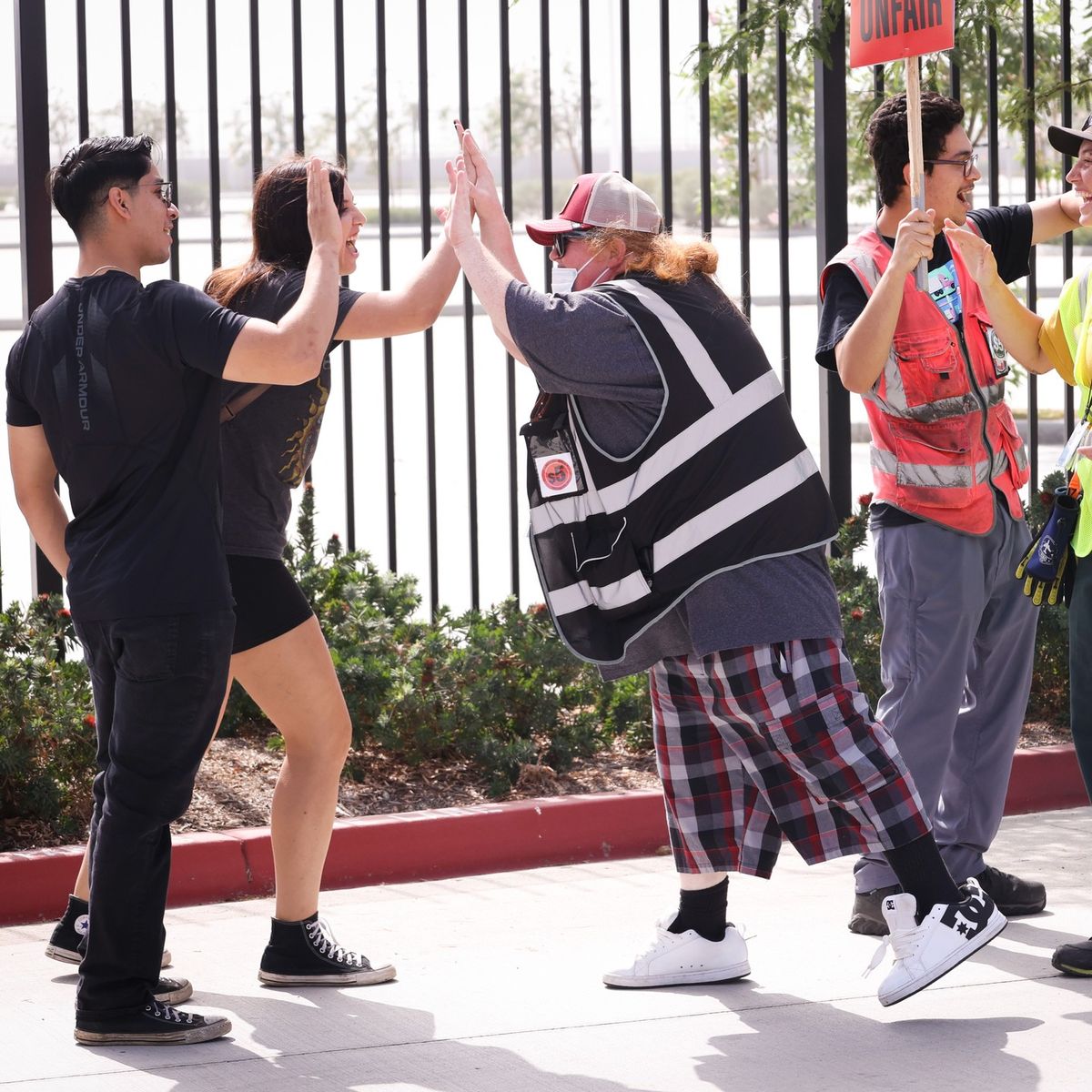 UPDATED on Friday Jan. 6 at 6:01 p.m.
Sara Fee – a known leader with the Inland Empire Amazon Workers United – returned to work on Friday, only days after being put on temporary paid suspension by Amazon.
On Tuesday Jan. 3, the Inland Empire Amazon Workers United (IE AWU) filed an Unfair Labor Practice (ULP) charge against Amazon and its subsidiary, Amazon Air, for their treatment of Fee.
The filing alleges that Amazon is engaging in activities defined as Unfair Labor Practices under section 8 of the National Labor Relations Act (NLRA) that consist of coercive statements (threats), coercive actions (surveillance), concerted activities (retaliation and discharge) and interrogation.
Fee, who works in the outbound department at the Amazon Air (KSBD) facility in San Bernardino, has "been targeted, followed, surveilled, interrogated and isolated" and was temporarily suspended for "speaking out against union busting and poor working conditions."
In response, the IE AWU has spent the last two days campaigning in support of Sara. "We stand with Sara…and we will do what it takes to protect [her]," the IE AWU shared in a social media post earlier this week.
The IE AWU told the Los Angeles Times last October that they suspected Amazon is dispatching anti-union consultants. Fee shared that Miriam Navarro, a labor/employee relations consultant, was closely following and "watching her."
In an email response, Amazon spokesperson Mary Kate Paradis said that the ULP charge " is without merit" and that employees have the choice to join a union if they want.
"We do not retaliate against employees for exercising their rights," Paradis shared. "Ms. Fee is alleged to have acted in a very unprofessional and inappropriate manner and we're investigating the incident like we would for any employee."
Amazon did not respond immediately when asked about the conclusion of their internal investigation.
The hostile labor environment has beset Amazon warehouse workers in San Bernardino since at least last summer. In August, IE AWU staged a walkout to call for worker wages to be increased from $17 per hour to $22 per hour and for working conditions to improve. According to the organization, 160 employers participated in the action, though that number was disputed by Amazon.
Fee, who is a leader with the IE AWU, explains in a brief video interview posted to Instagram  that her co-workers struggle financially and as a result are unable to make rent, buy groceries or support their children due to unfair managerial treatment and unlivable wages.
"We get injured all the time there, all the time," Fee said. "And the care that we receive is substandard—if anything. We spend so much time together. They're like family to me."
Hear more from Sara:
Since then, IE AWU continues to raise attention to their efforts of improving labor conditions at KSBD.
"We also have to look at hazard pay," KSBD employee Rex Evans shared with The Frontline Observer during another walkout in October. "Because we have associates standing in front of aircraft with running engines . . . We are given extra responsibility, but there's no extra compensation for it."
As Fee and IE AWU await the outcome of Amazon's investigation, the broader community is taking notice. San Bernardino 5th Ward Councilman Ben Reynoso showed support for Fee in an Instagram video posted to his account.
"Amazon has hired union-busting professionals," said Reynoso. "So, they suspended Sara [Fee], one of the most powerful leaders at KSBD. If you fire Sara, Amazon, you are going to have a hell that you've never experienced before . . . The days of corruption, the easy way out, that's over. This intense campaign of union-busting . . . ends here with Sara . . . reinstate Sara now."